mashes up the BEAKL mu layout further by applying the HIEA home row of BEAKL EZ to the left hand, thus, resolving the UAI same finger issue of BEAKL 8 in favour of finger rolls.
The BEAKL mu (8+10) layout still reigns supreme on Klatest over this latest mashup of 8/EZ+10, as to be expected with the H now on the left pinkie, driving up the finger usage score somewhat. But it still scores quite well against it and other layouts.
What is gained unexpectedly is the lowest same finger scores consistently across the board for English prose against all layouts—at least, the default dozen Klatest keyboard layout selections, which include the usual suspects plus an assortment of more rarefied layouts.
Of course, scores don't tell the whole story. The final litmus test is in use where one's typing predisposition comes into play. And for me, the significantly increased finger rolls and decreased same finger usage is both noticeable and preferable.
My final(?) layout for..
splitography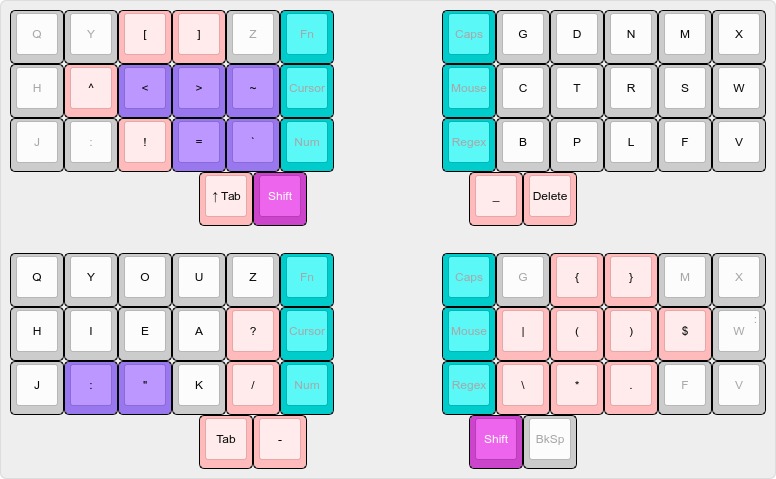 planck